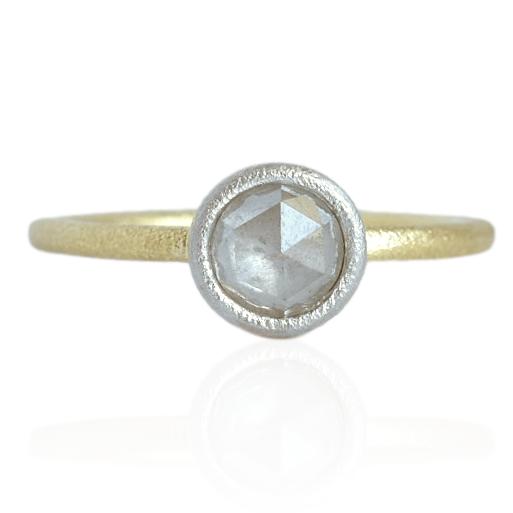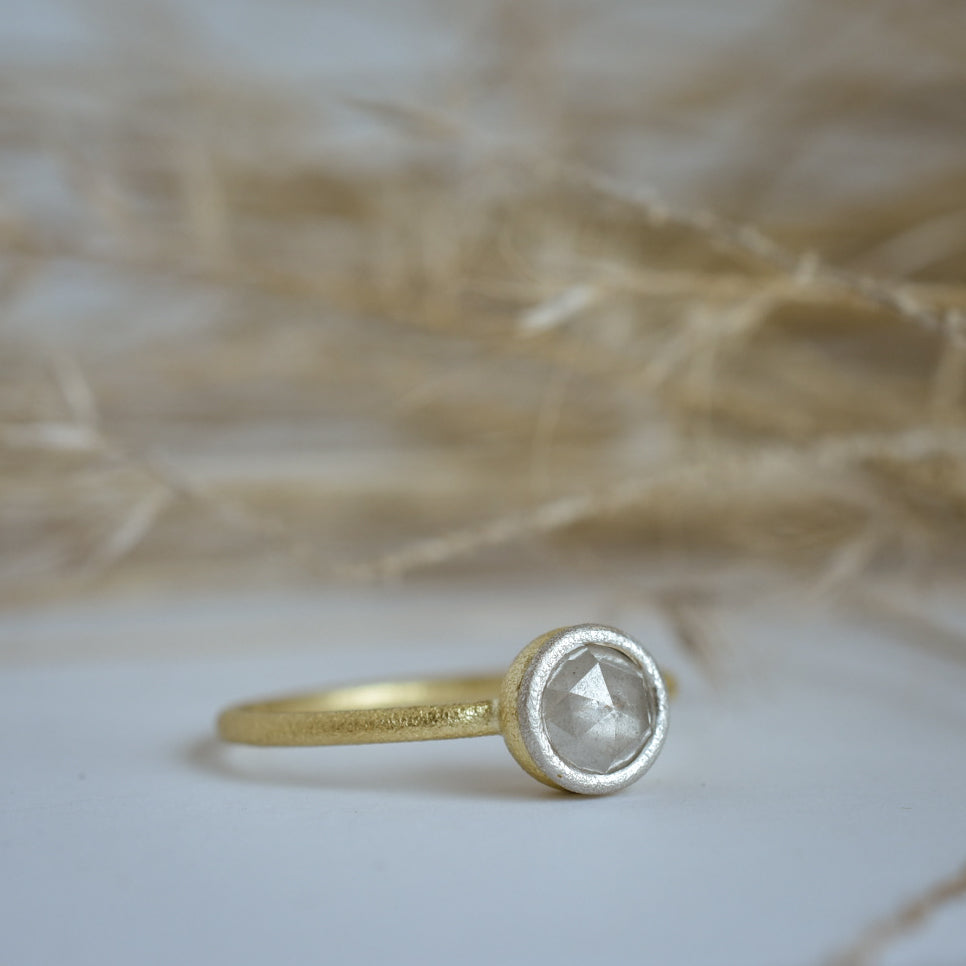 $1,850.00
$0.00
Opalescent Grey Diamond Ring
Rich 18k gold and platinum encases this truly special rose cut diamond.
An opalescent grey that shimmers with an inner light. Little flecks of uncompressed carbon appear to float inside. Set in our cauldron setting with a thread of platinum to highlight the cool grey diamond. 
Given a dappled watery texture which catches the light with gesture. 

0.78 rose cut diamond in a neutral clear grey
14k yellow gold + platinum
This ring is ready to ship in 2-3 business days.