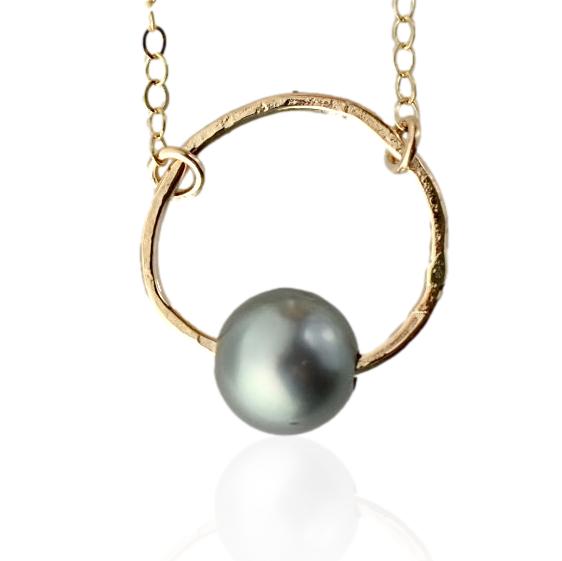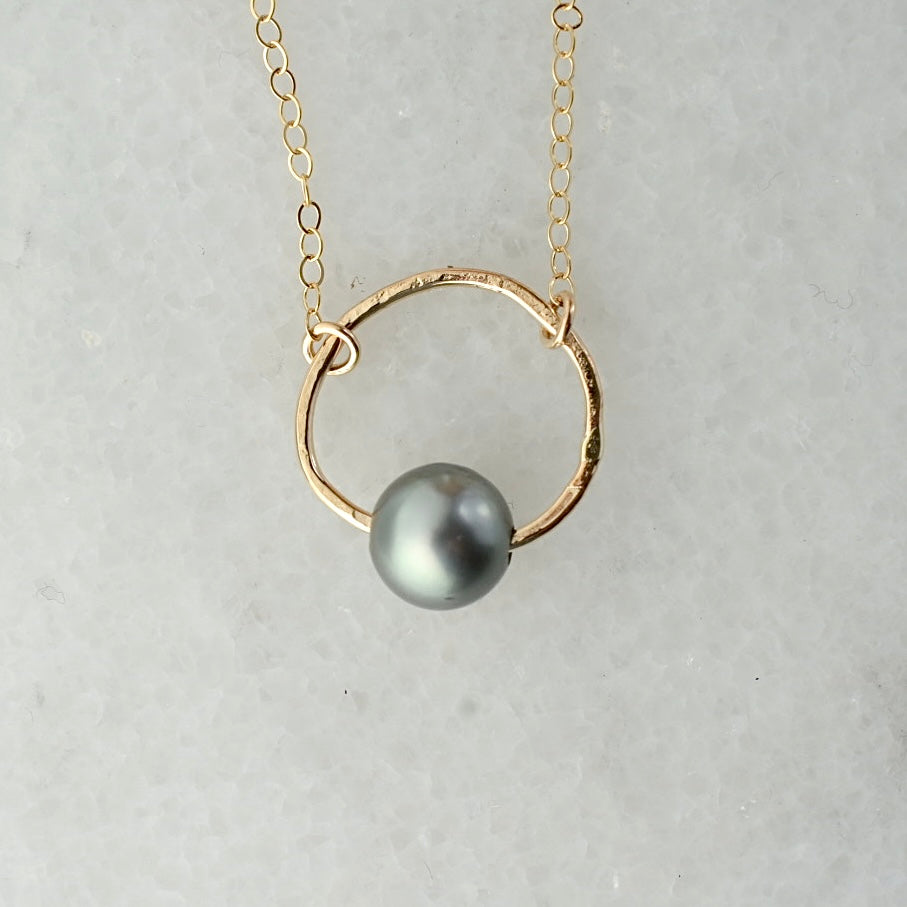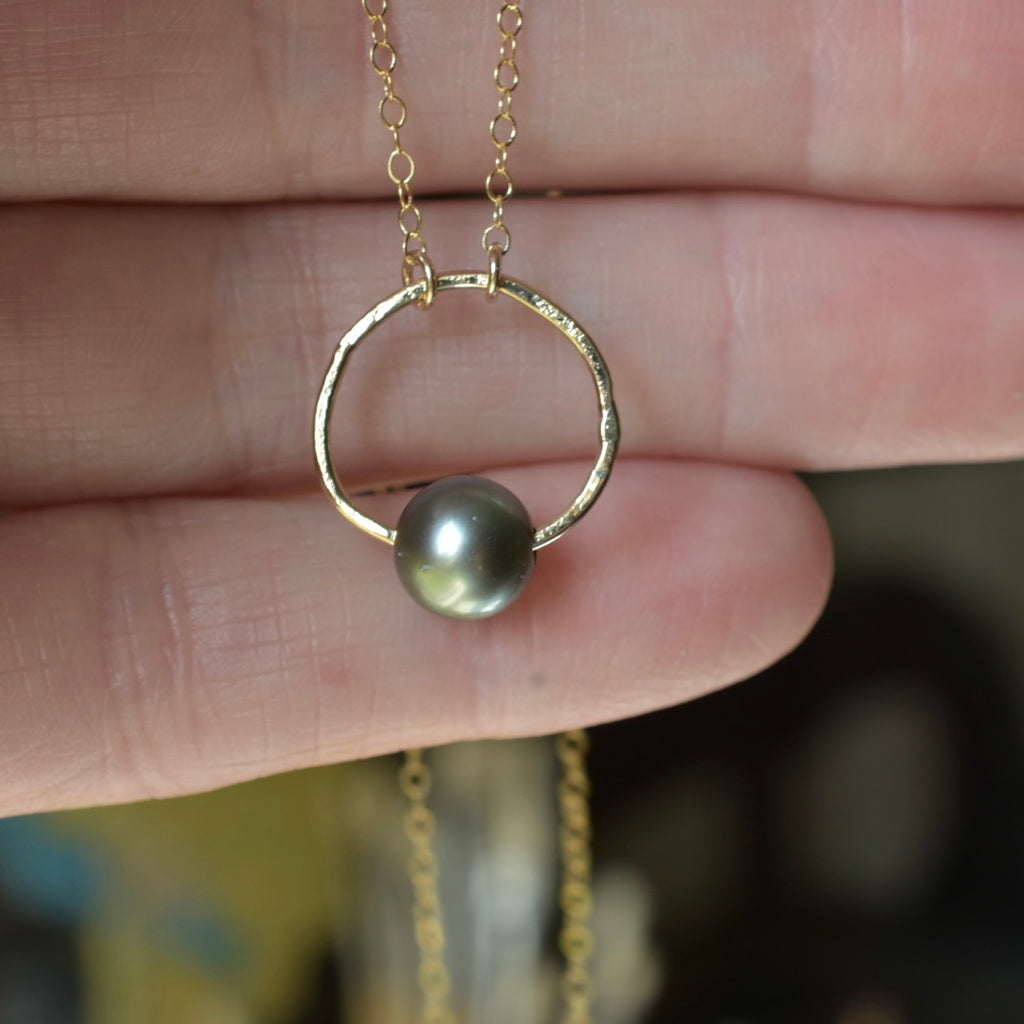 $140.00
$0.00
Full Circle Tahitian Pearl Necklace
This black Tahitian pearl necklace is a modern interpretation of the classic jewelry collection staple. Dark and mysterious, drawing elements of the sea and adding a poetic nod to any look. The smoky dark grey of this pearl is highlighted by undertones of lavender. Spinning freely on a 14k yellow gold filled circle. 
14k yellow gold filled hand fabricated circle detail
18" gold filled chain
7.25mm in diameter
Read more about Kamoka Pearl Farm's sustainable practices and work here
This necklace is available to ship within 1-3 business days. 
Please review our FAQ page before purchasing. All information on shipping, returns, metals and modifications can be found there.