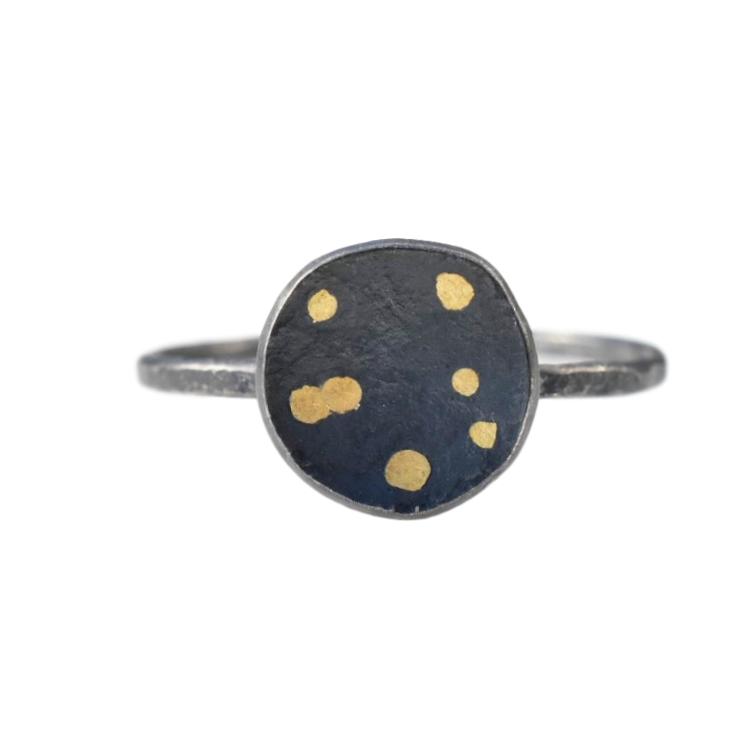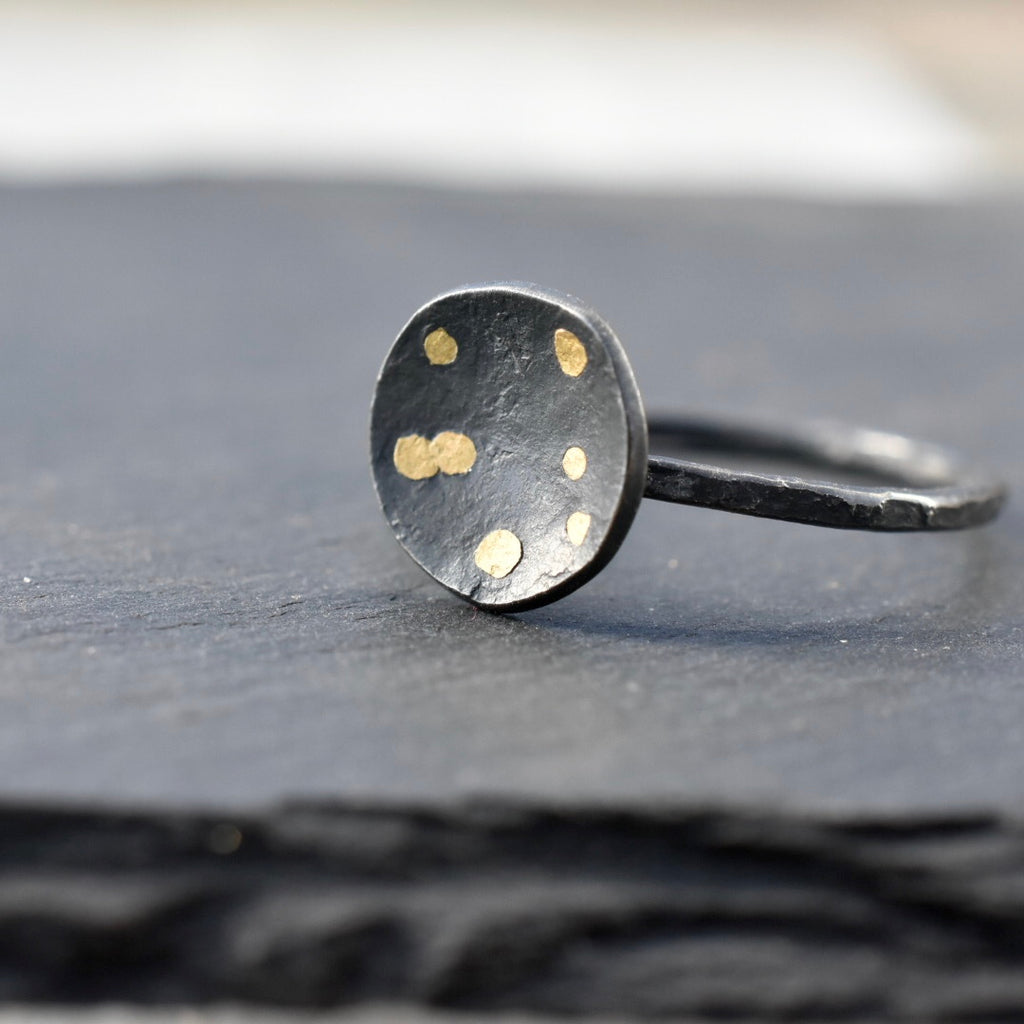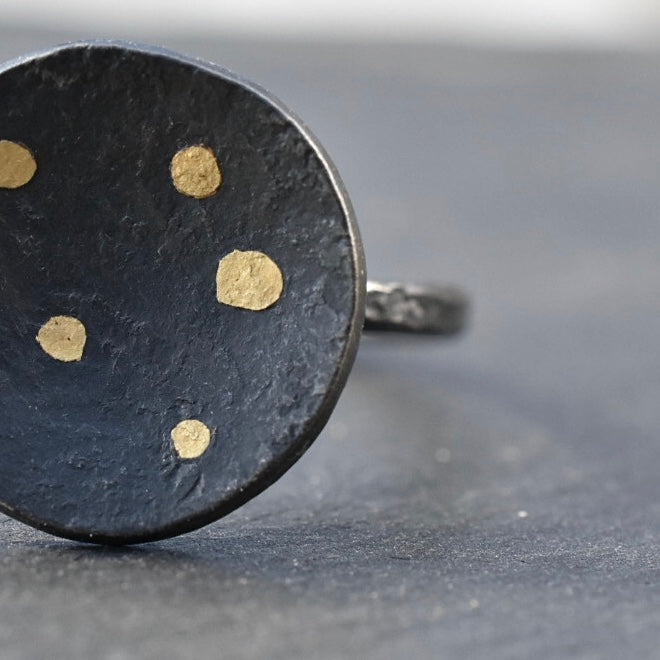 $320.00
$320.00
Stardust Ring
Hammered sterling silver discs are sprinkled with 18k gold drops. 
The gold begins as a tiny rod that is hammered through the disc so each side is a mirror of the other.  
Each ring is unique and will vary in the arrangement of gold dots. 
Measures aprox 15mm in diameter or the size of a dime
This ring is available to ship within 1-3 business days. 

Please review our FAQ page before purchasing. All information on shipping, returns, metals and modifications can be found there.