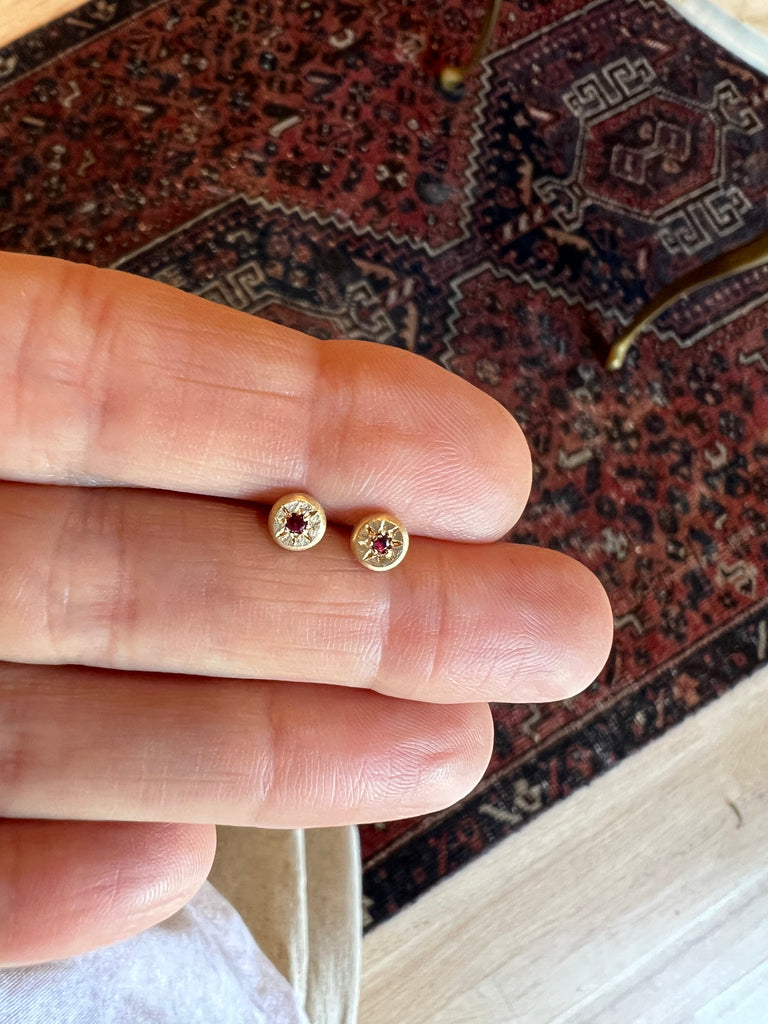 $260.00
$0.00
Compass Studs | Ruby
A reminder to follow your inner compass, to hold strong in your dreams and know your intuition is always right. 
Hammered discs of solid 14k yellow gold are set with a sparkling ruby. Each is engraved with the compass rose. 
Aprox 6mm in diameter with 14k gold earring posts and clutch.
These earrings are in stock and ready to ship within 2-3 business days.