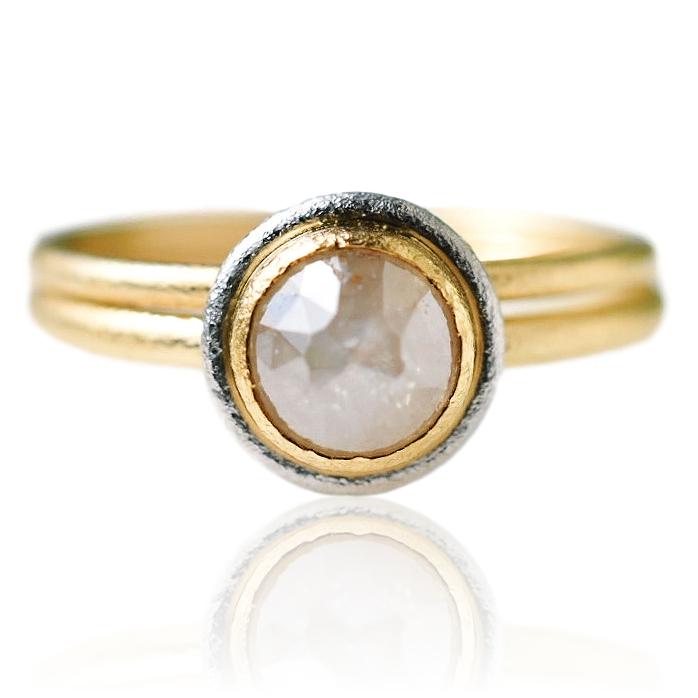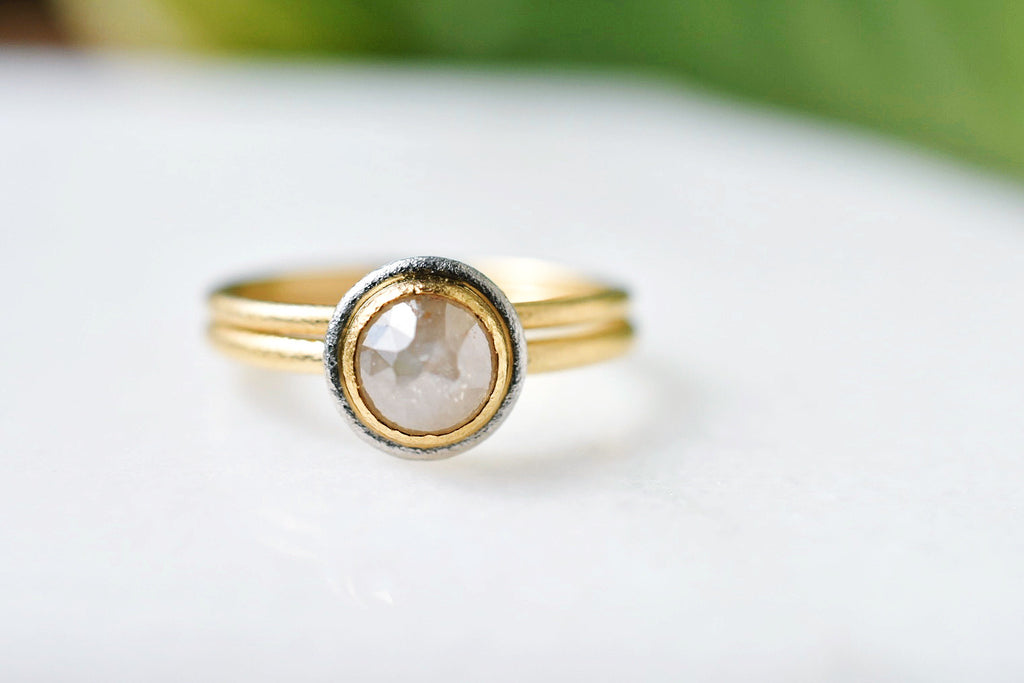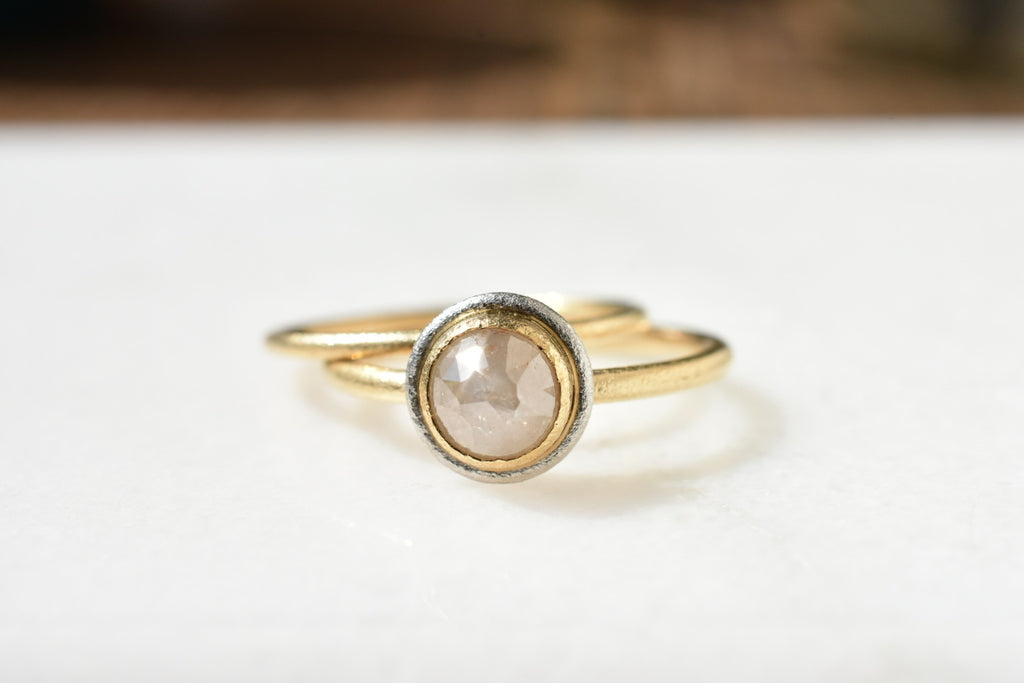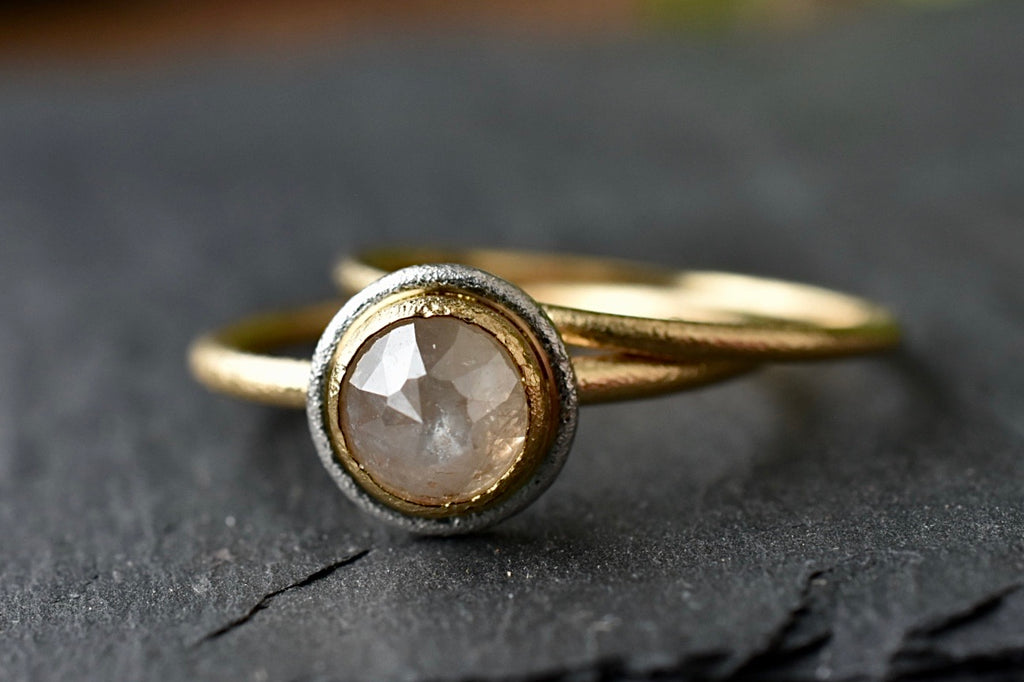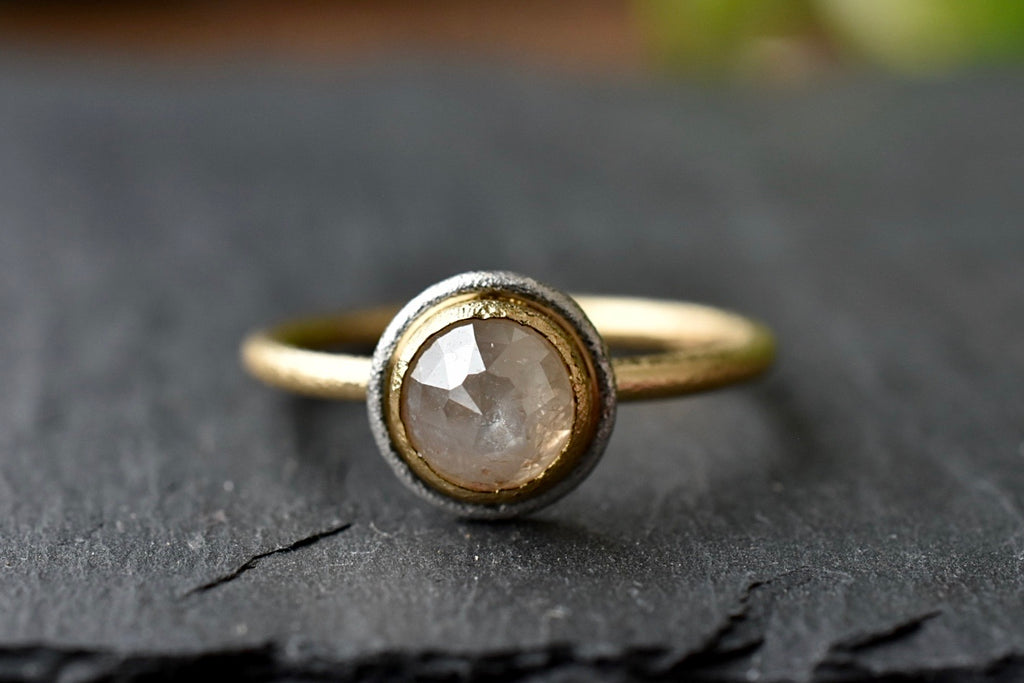 $1,750.00
$0.00
Hali Engagement Ring / 18k + platinum
Our classic halo design paired with a unique combination of rich 18k gold and platinum. Given a dappled watery texture which catches the light with gesture. Hali is greek for sea and embodies this strong yet feminine ring. 

0.60ct rose cut diamond in a foggy light grey and a warm peachy overtone.
Custom made in your size. Diamond will vary slightly, photos available upon request. 

This ring comes with a matching band which can be worn as a wedding band or stacked with another ring.