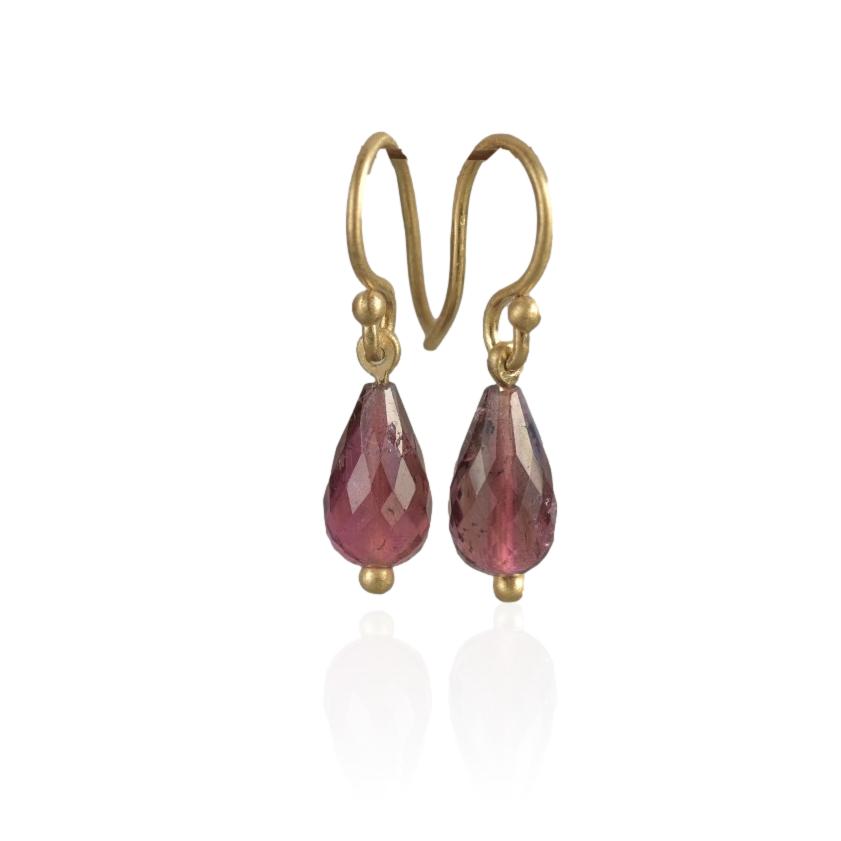 $325.00
$325.00
Droplet Tourmaline Earrings
Bright rose colored tourmaline gemstones with sharp sparkling facets swing from 14k yellow gold hand fabricated details. Earthy inclusions are a reminder of their natural form. Small enough to be an every day signature earring. 

~ 14k yellow gold
~  aprox 1" long
These earrings are ready to ship in 2-3 business days
Please review our FAQ page before purchasing. All information on shipping, returns, metals and modifications can be found there.