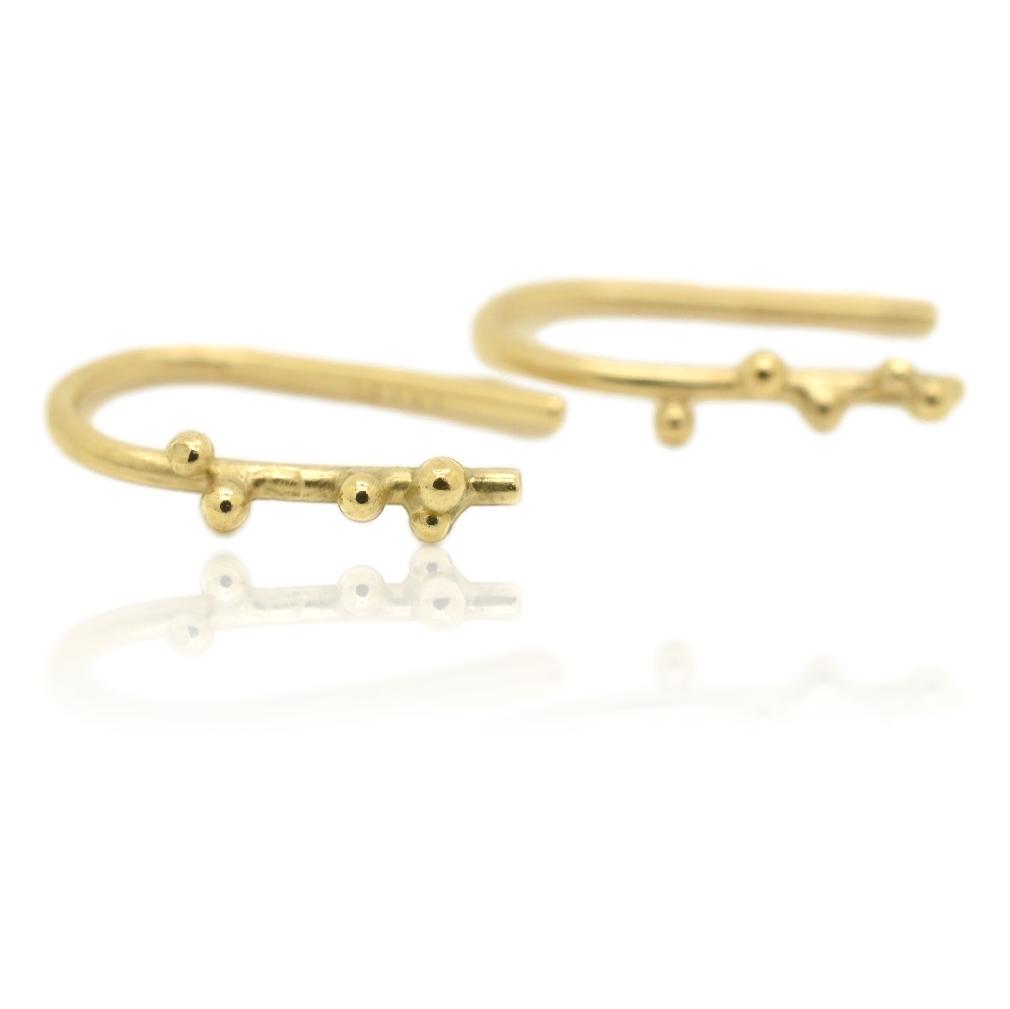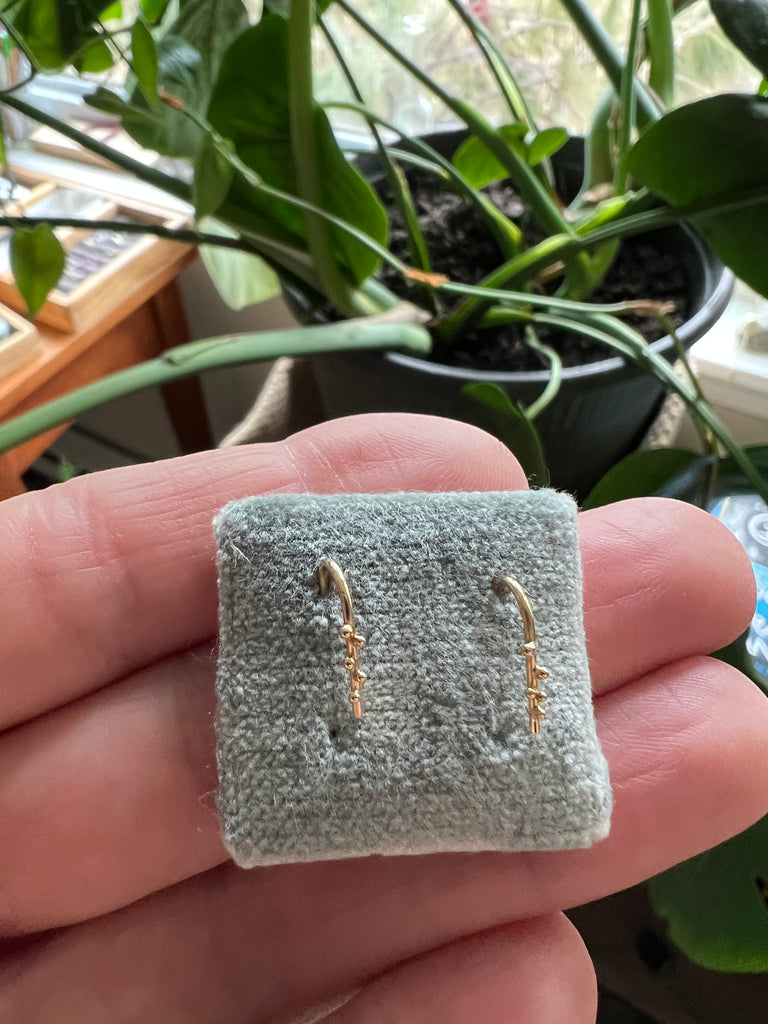 $210.00
$0.00
Salted Threader Earrings / Gold
A thin whisper of gold with the most delicate salt water bubbles. Hook them in and give a little squeeze and they'll stay in as long as you want. I've kept mine in for months, surfing sleeping etc. 
Wear them angled up along your ear for a small ear climber look or hanging down like a minimal hoop earring.
measures 14mm or 1/2" 
18k  yellow gold
These earrings are available to ship within 1-3 business days. 
Please review our FAQ page before purchasing. All information on shipping, returns, metals and modifications can be found there.