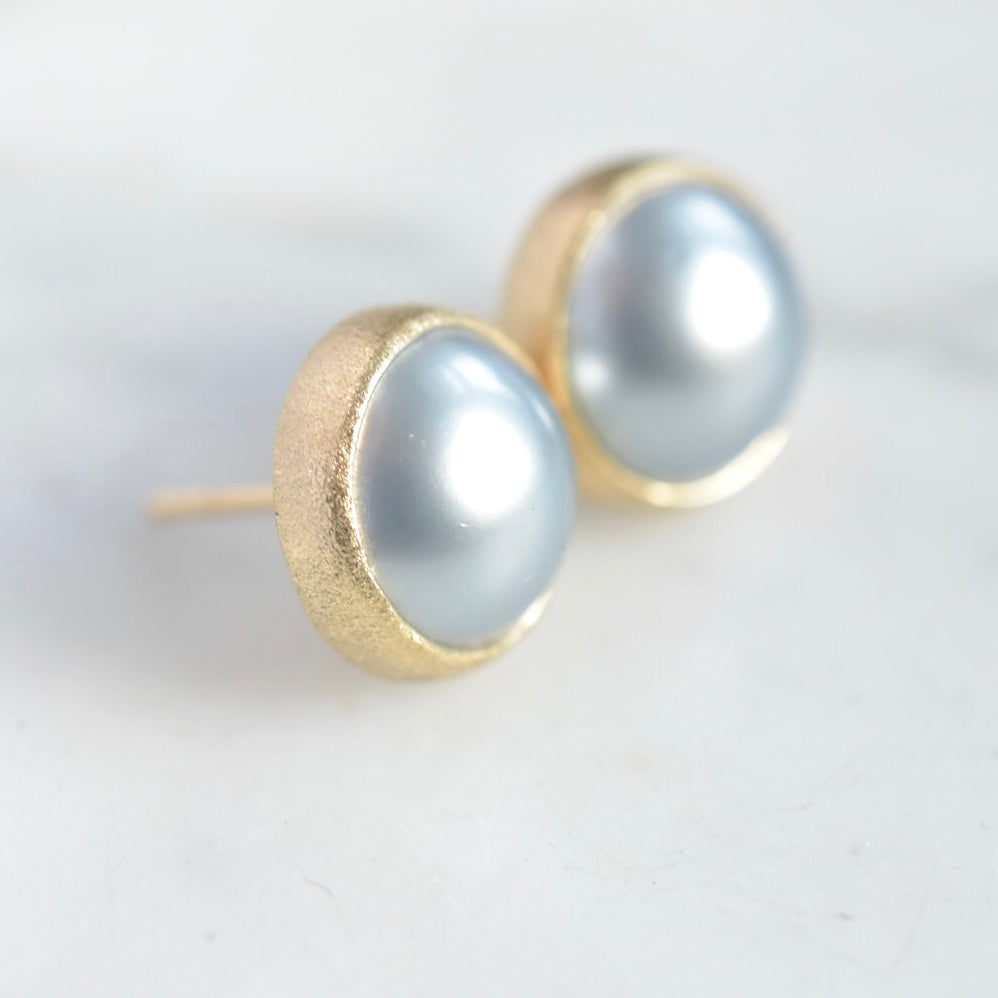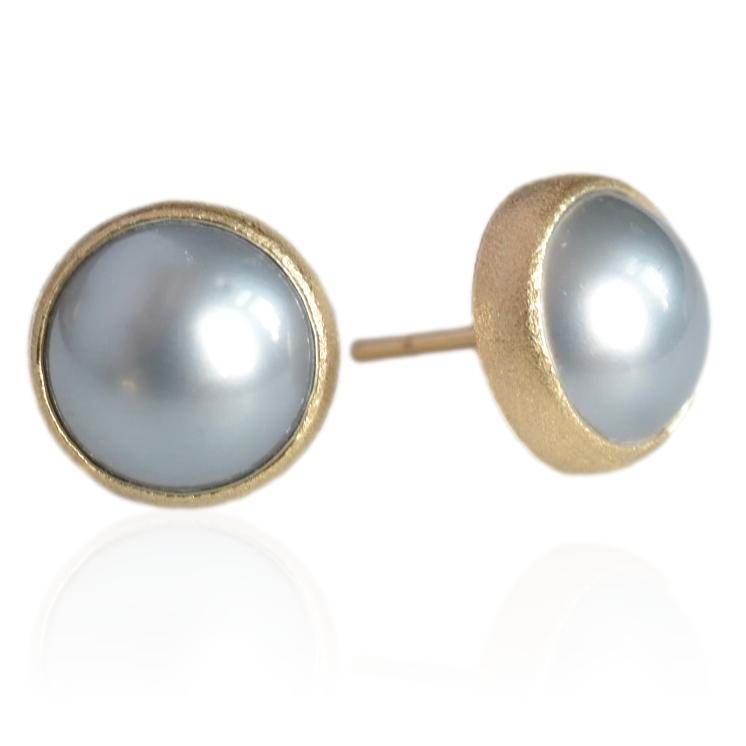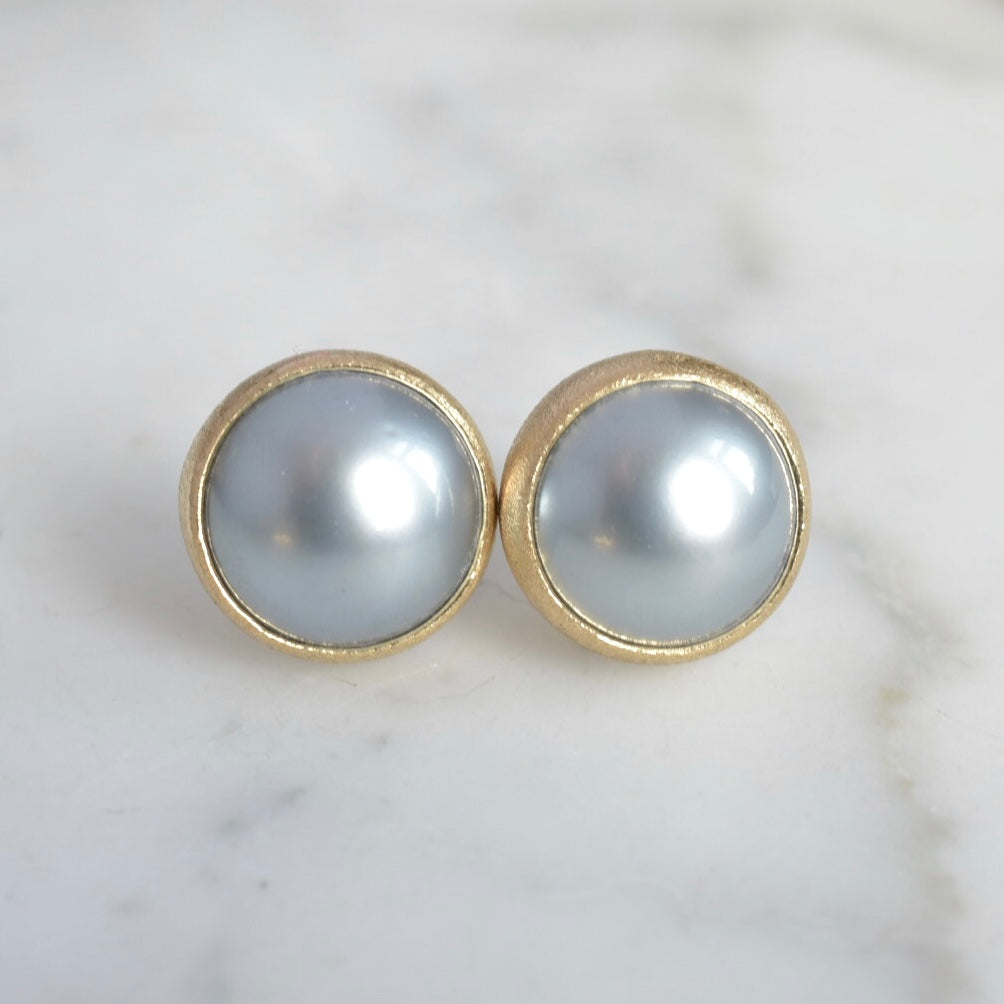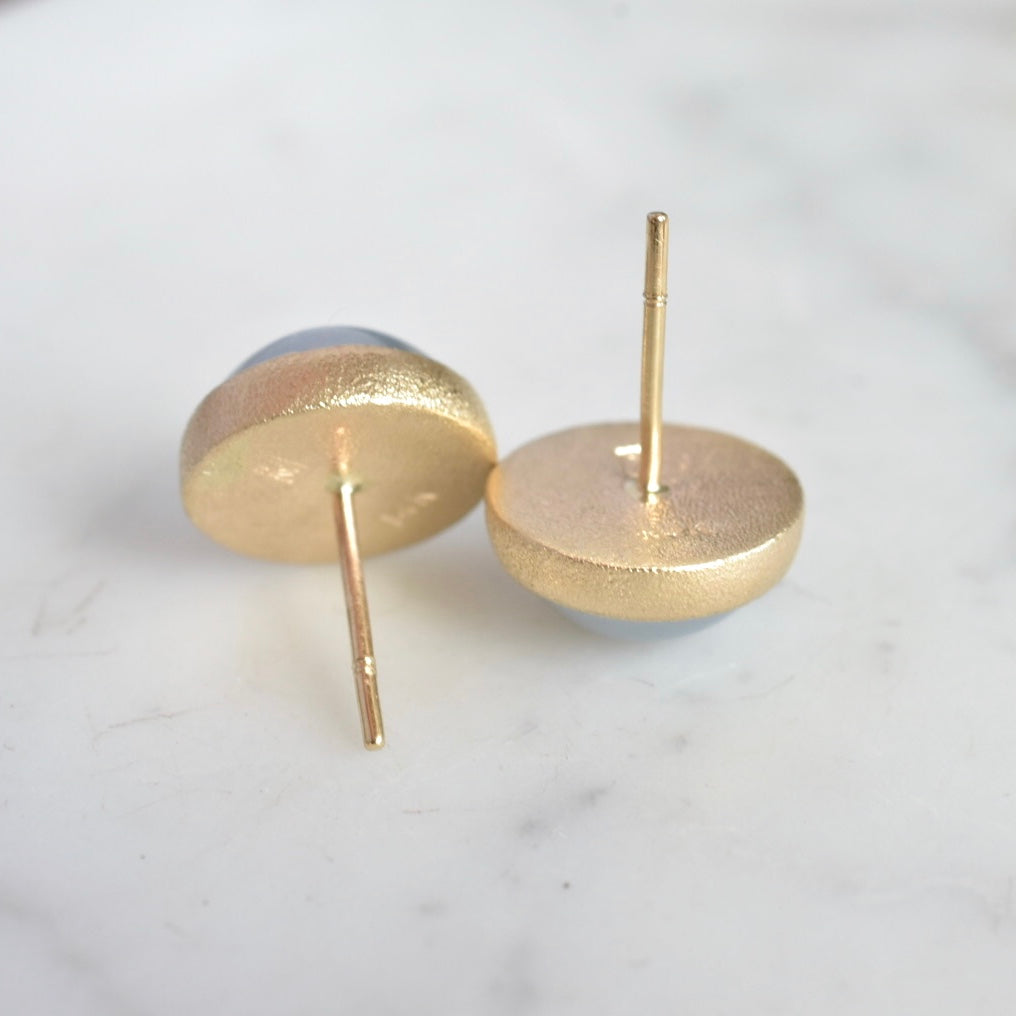 $1,800.00
$0.00
Sea Mist Grey Tahitian Pearl Stud Earrings
A truly seductive pair of luminous grey pearls. Silky smooth. Cut for the same pearl they are a perfect match. These glowing gems are sure to be your new signature piece, featuring our signature delicate hammered finish. Whispers of warm gold and the palest grey reflect off the surface, changing appearance in different lights. 
Aprox 10.75 mm Tahitian Pearls
14k yellow gold
Hand made in Harmony's Westport, MA studio. 
Harmony and her son hand picked each pearl in this collection. Carefully choosing for shape, color and luster at the Kamoka Pearl Farm in Tahiti. Each pair is one of a kind and speaks to a love of the ocean, sustainability and a unique style.
Read more about Kamoka Pearl Farm's sustainable practices and work here
These earrings are available to ship within 1-3 business days. 
Please review our FAQ page before purchasing. All information on shipping, returns, metals and modifications can be found there.