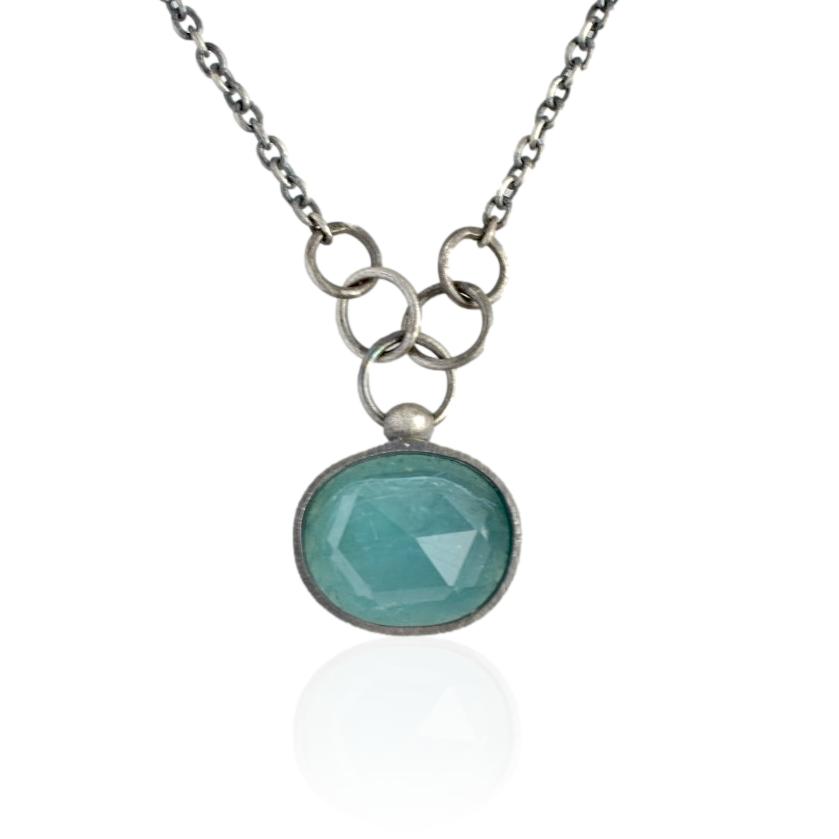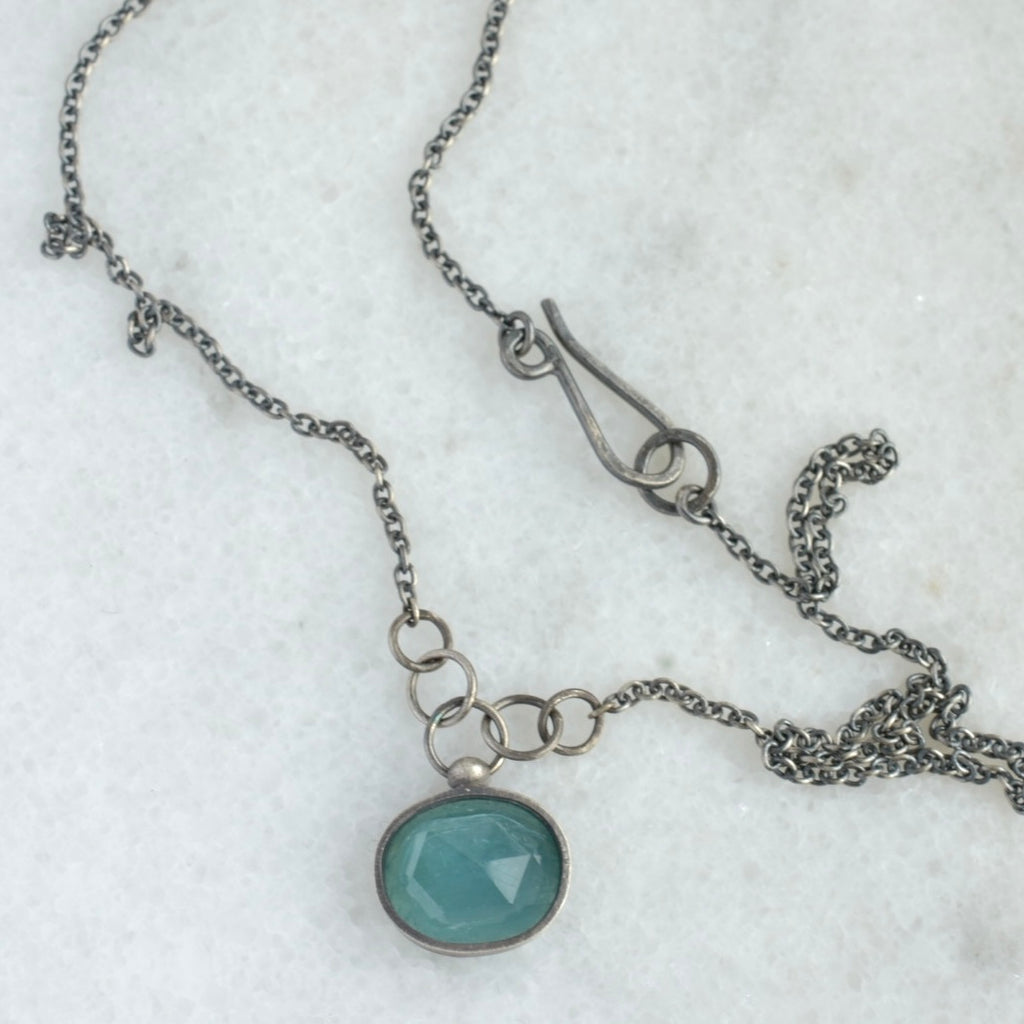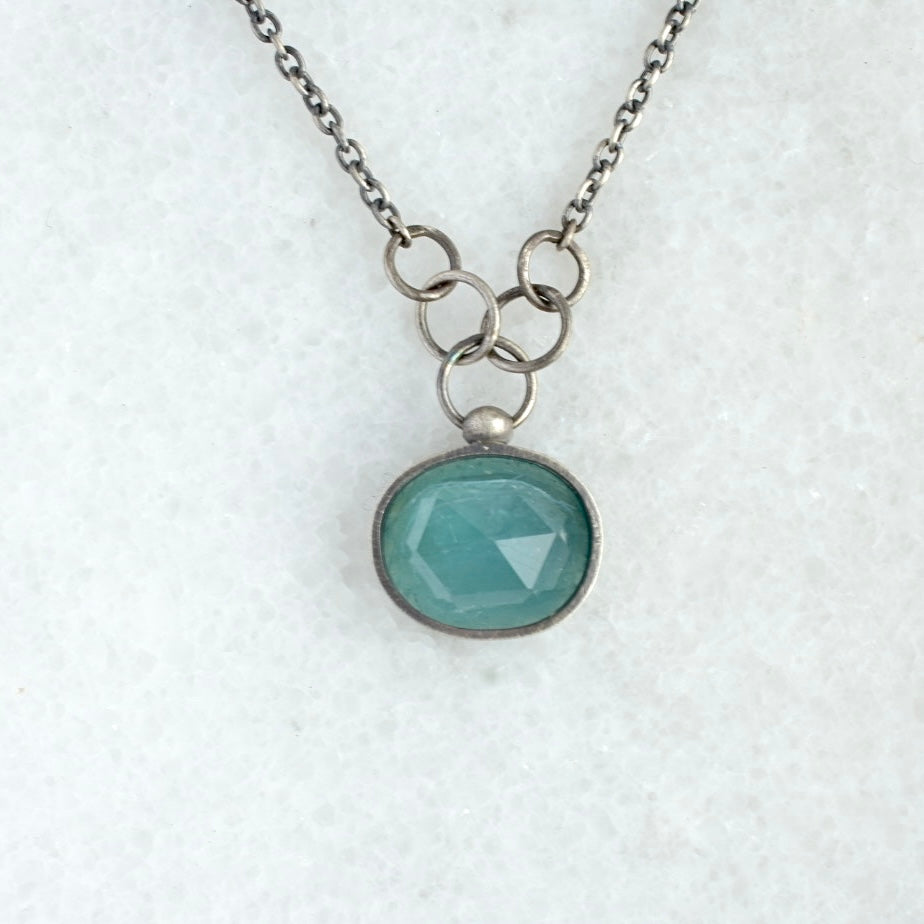 $220.00
$0.00
Seafoam Grandidierite Pendant
A watery aqua grandidierite gemstone is wrapped in a satin finished sterling silver bezel. Slightly opalescent, giving this stone a unique look.  
New to our studio, this stone encompasses all the sea foam salt watery feelings. Ranging from a deep aqua blue to pale green. Grandidierite was discovered in 1902 in southern Madagascar and is relatively rare. It's 7.5 on the Moh's harness scale similar to garnet, so will wear well over time with proper care. 
✦ Rose cut grandidierite
✦ sterling silver 
✦ 18" blackened sterling silver chain
This pendant is one of a kind and available to ship within 2-4 business days. 

Please review our FAQ page before purchasing. All information on shipping, returns, metals and modifications can be found there