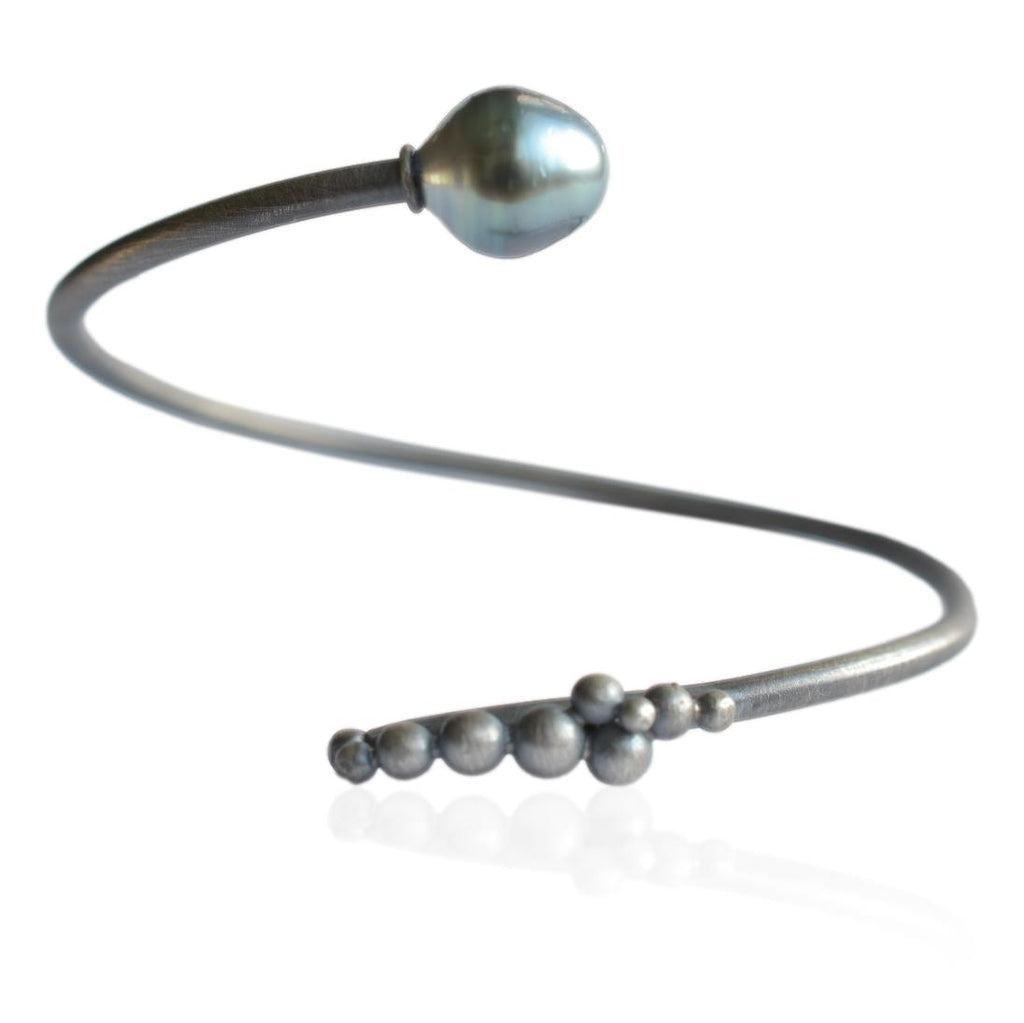 $620.00
$0.00
Tahitian Pearl Salted Cuff
A teardrop shaped Tahitian pearl with olivine and dark blue hues changes to silvery grey in different lights. Opposing a cluster of bubbles, a reminder of the crashing waves along the shoreline. This style of cuff is extremely comfortable to wear, with a low profile and lightweight smooth feel. 
A satin brushed finish softens the dark grey oxidized patina. 
 The pearl is aprox 10mm in diameter 
These pearls were hand chosen in Tahiti by Harmony and her son for their color and unusual shapes. 
Read more about Kamoka Pearl Farm's sustainable practices and work here
This bracelet is one of a kind and available to ship within 1-3 business days. 
Please review our FAQ page before purchasing. All information on shipping, returns, metals and modifications can be found there.