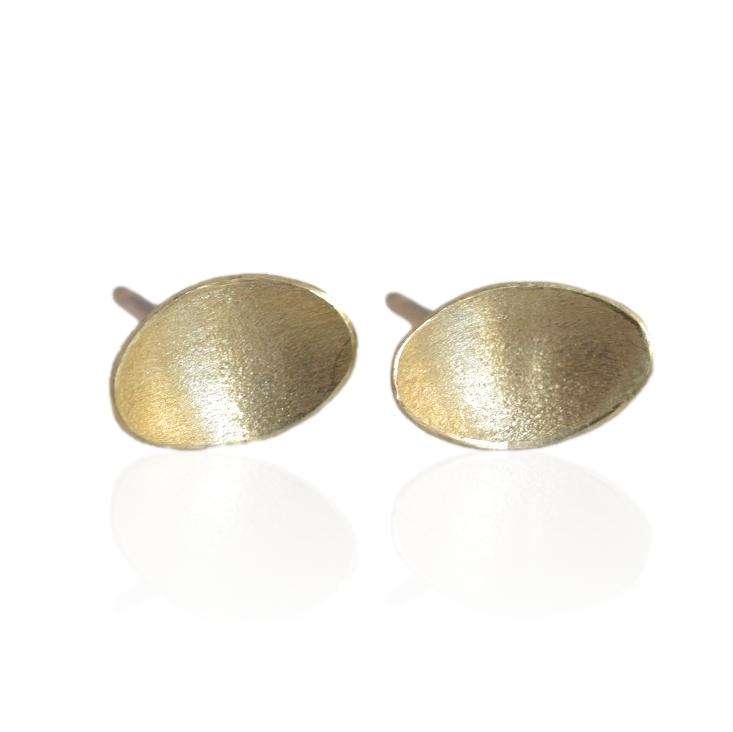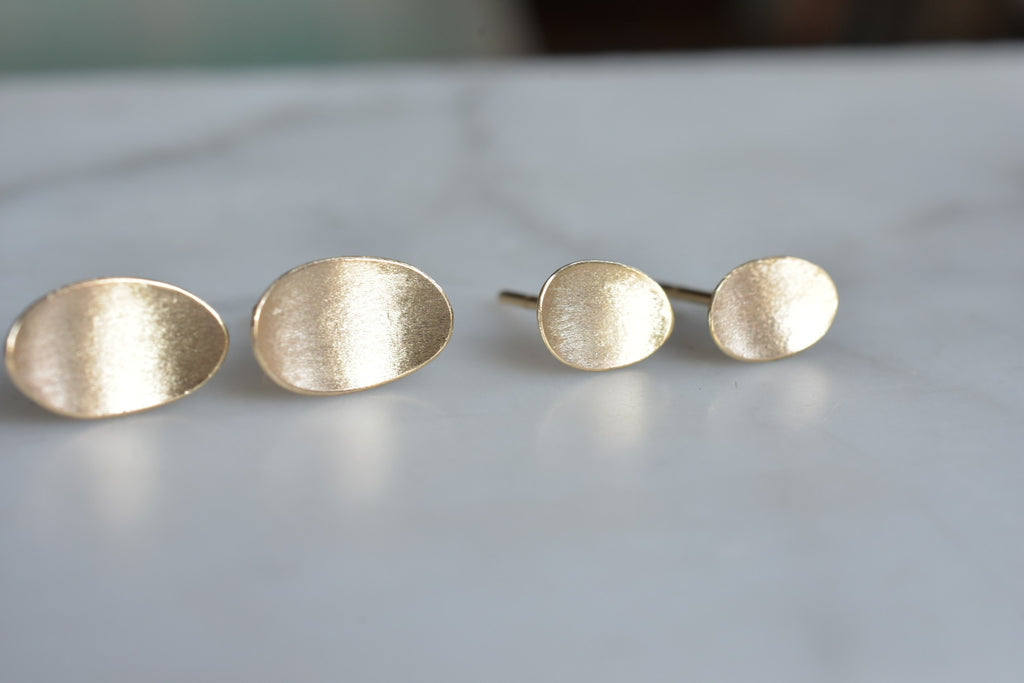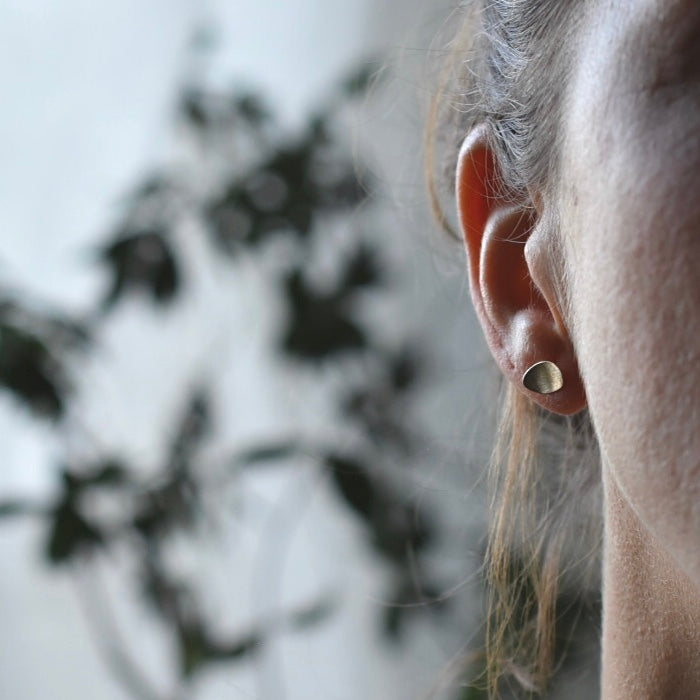 $180.00
$0.00
Alaria Studs
Inspired by the delicate Alaria seaweed found along the New England coastline, also know as winged kelp.
These elegant everyday stud earrings are hand forged from recycled gold. Featuring a playful shape and sand dusted texture that glows especially well in candlelight.✨
Handmade in Harmony's Westport studio.
 recycled 14k gold.
 5x8mm
14k gold post and strong filigree earring clutch 
These will ship within 1-3 business days of purchase. 
Please review our FAQ page before purchasing. All information on shipping, returns, metals and modifications can be found there.