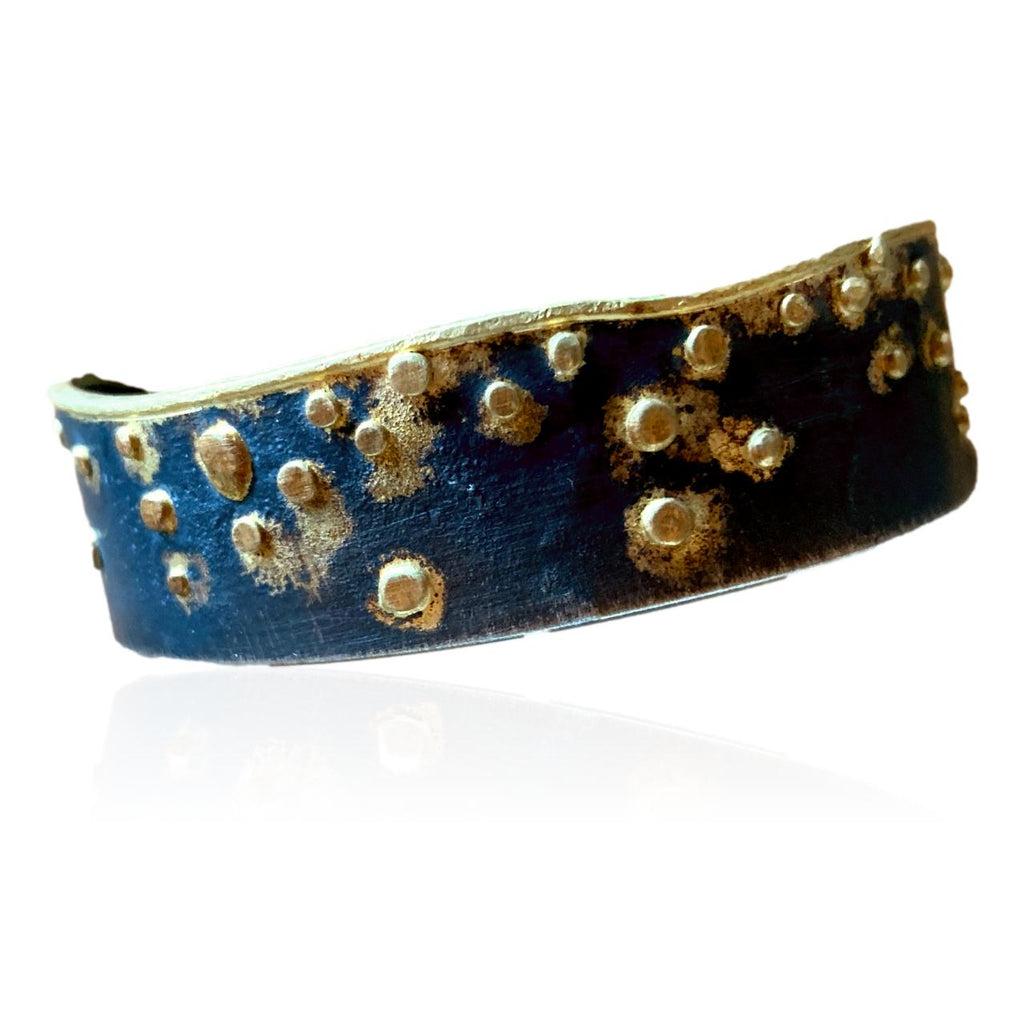 $1,800.00
$0.00
Starry Night Cuff
This hand forged cuff is scattered with drops of 18k yellow gold. A solid thread of gold weaves it's way along one edge, reflecting the waters edge.
1" wide
2.75" in diameter. 
This cuff is one-of-kind and will ship in 2-3 business days. 

Please review our FAQ page before purchasing. All information on shipping, returns, metals and modifications can be found there.